Previously on Wee Z:
There had been some more bits travelling up and down the country. New bolts had been made, completing a simple job that was wholly scuppering further progress. Ahhhh
progress
, a word often spoken but rarely with any true conviction or, sadly in this case, convincing evidence to back up such bold claims. And yet......
In a rather familiar, de ja vu style, there was, once upon a time in a land far, far away from civilisation, a box. This box had been delivered to a flat that housed a young boy, two thorough* bred race bikes and a dream. This box had nothing to do with the openings of legs belonging to that slag Pandora (feel free to don your Welsh accents fine Sirs). The reasons were all to do with back bottoms and specifically their comfort and ascetic qualities.
The box looked like this: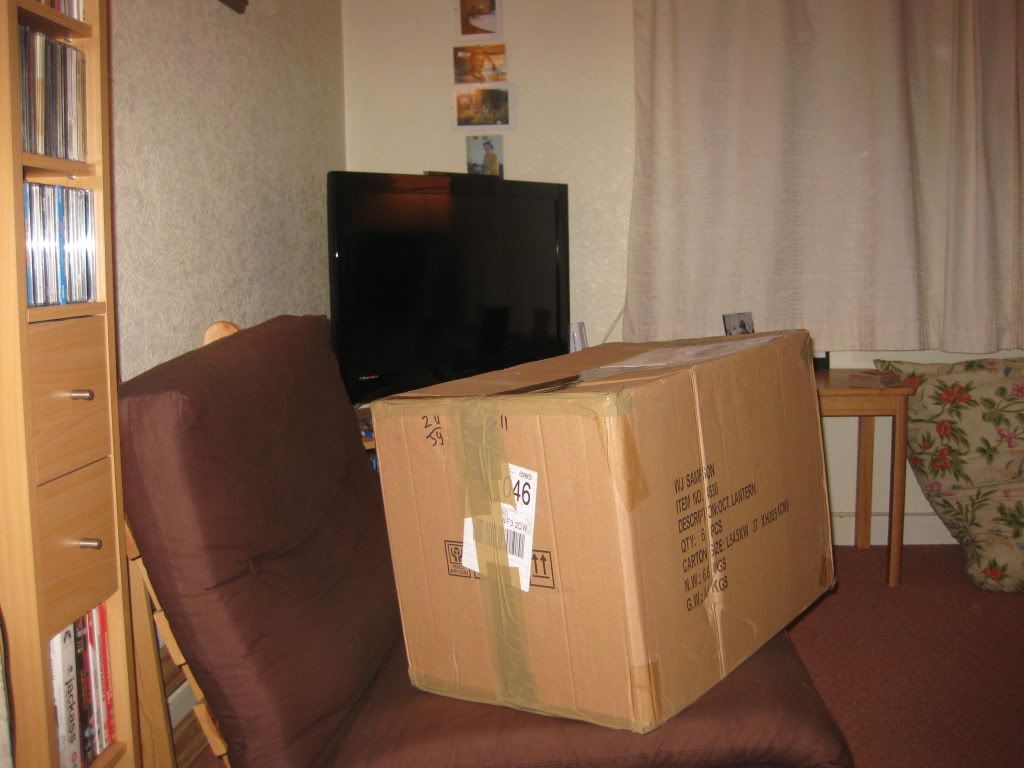 Scrawled upon its lid in fine penmanship read this:
And in it: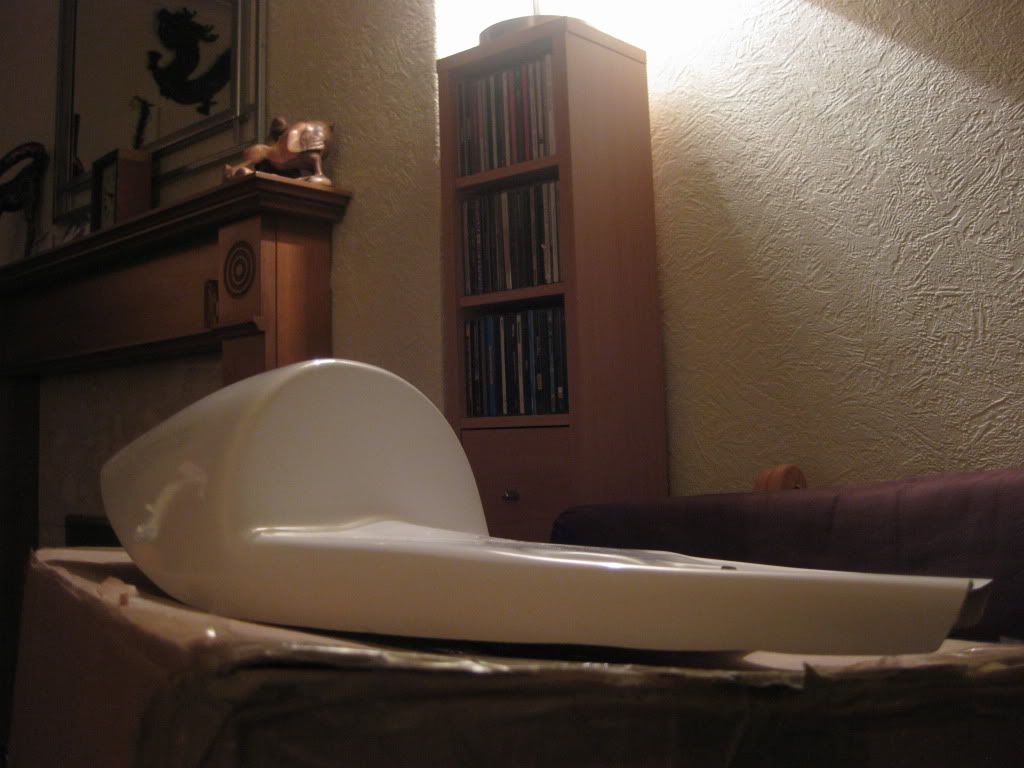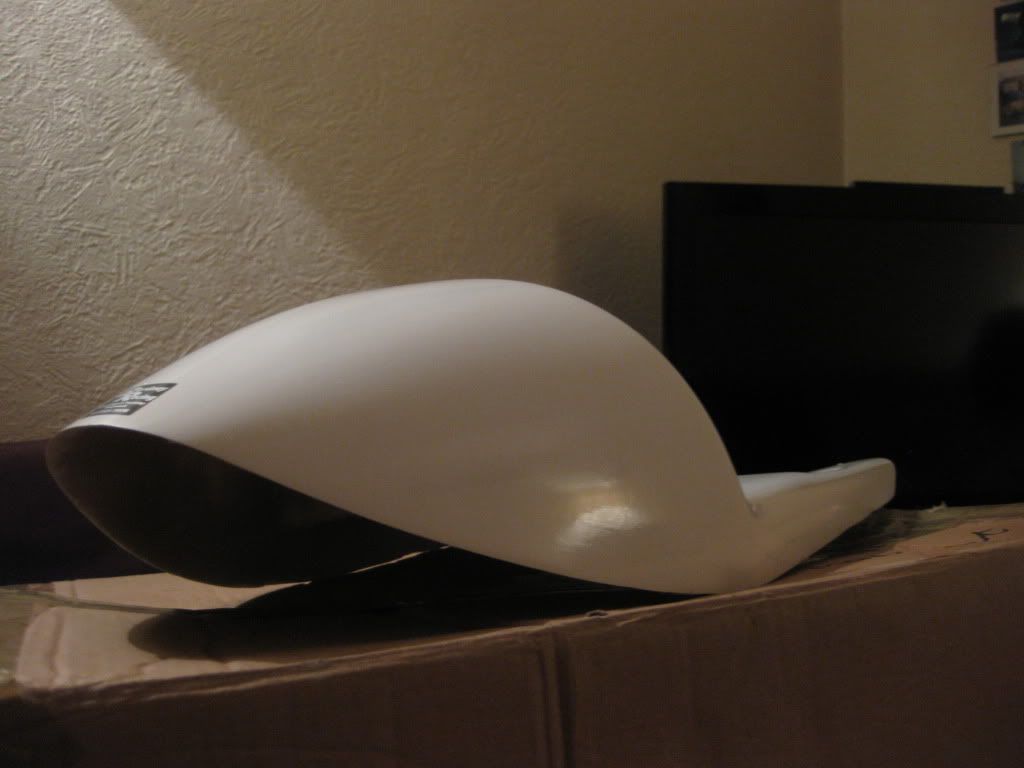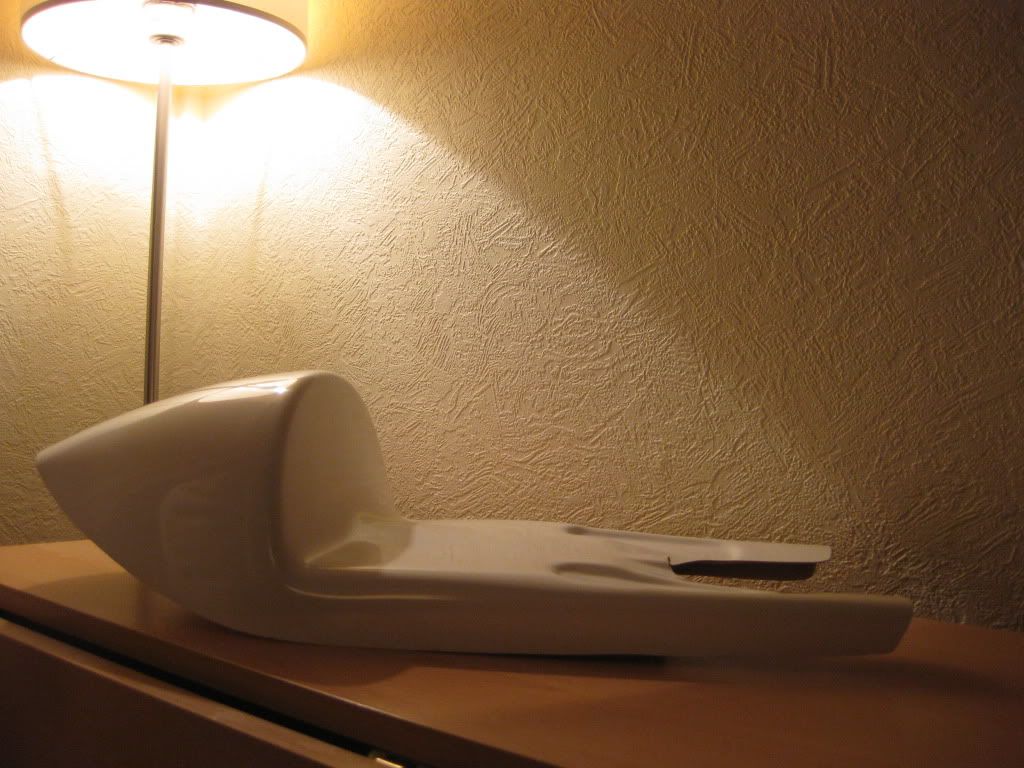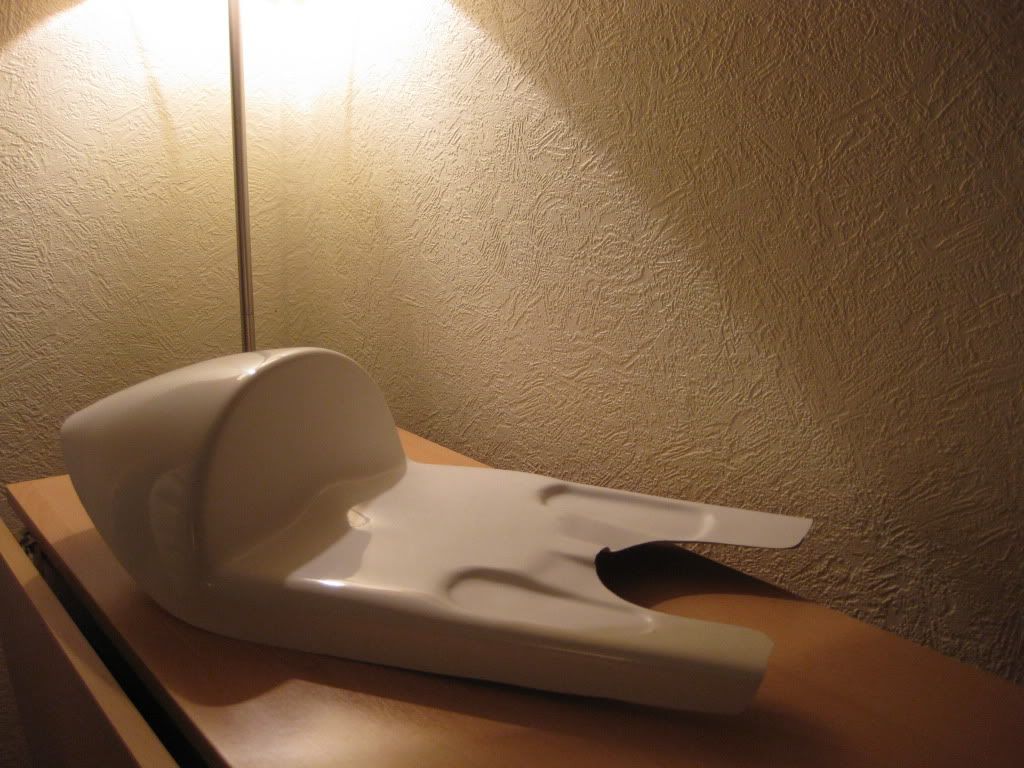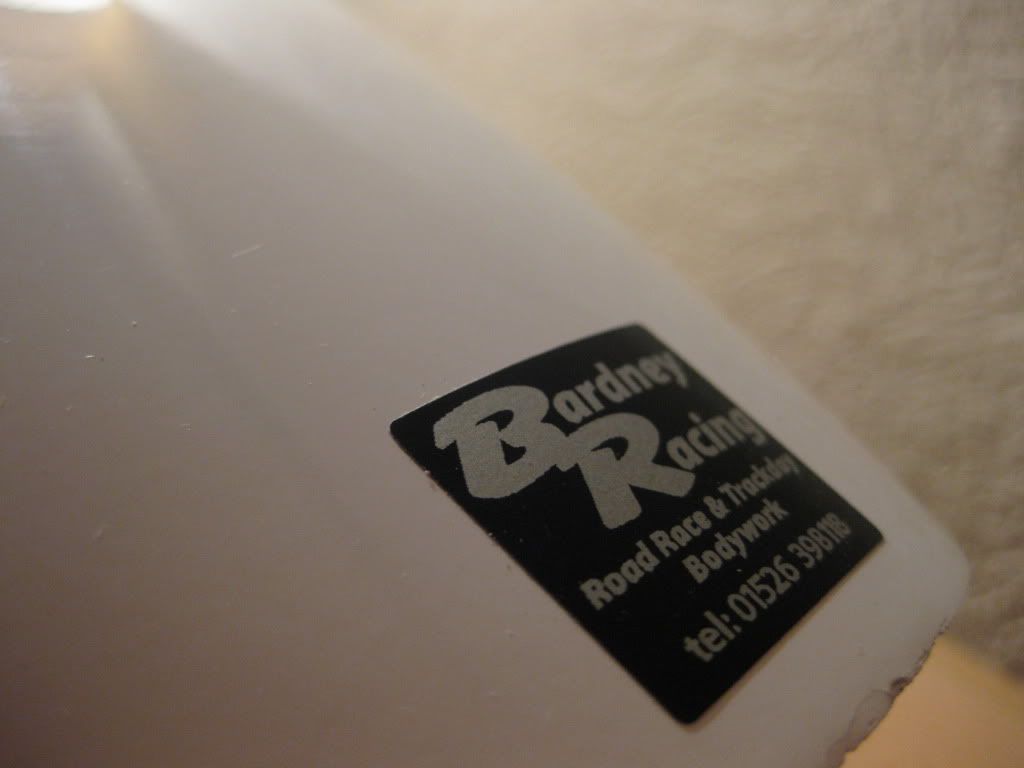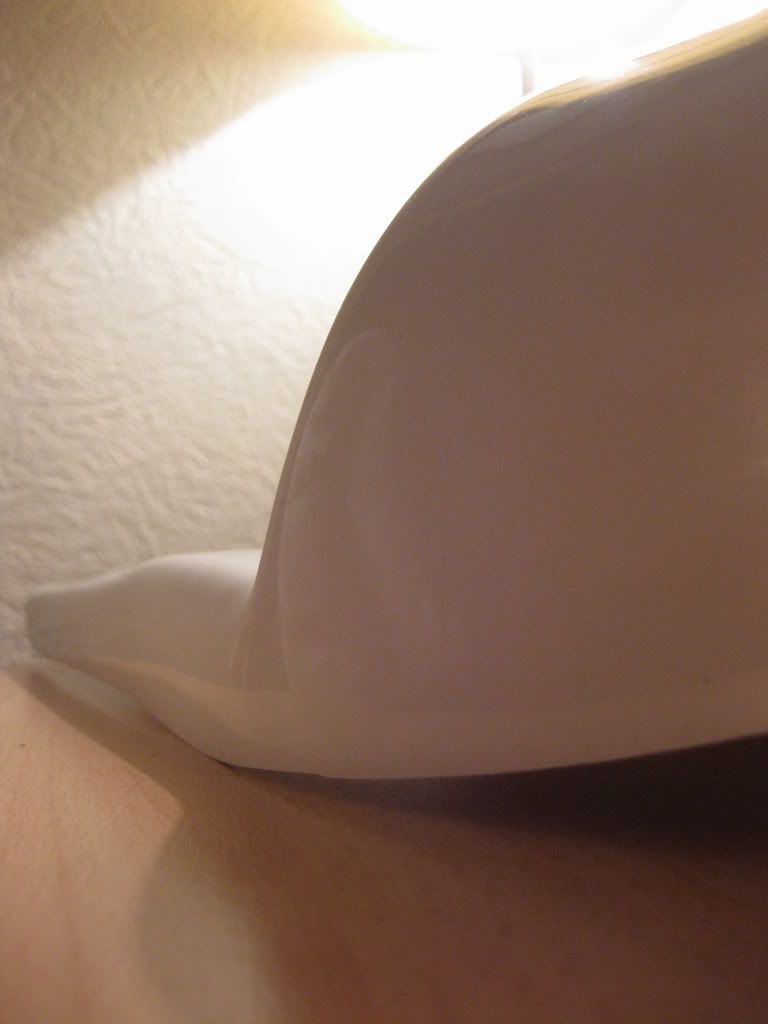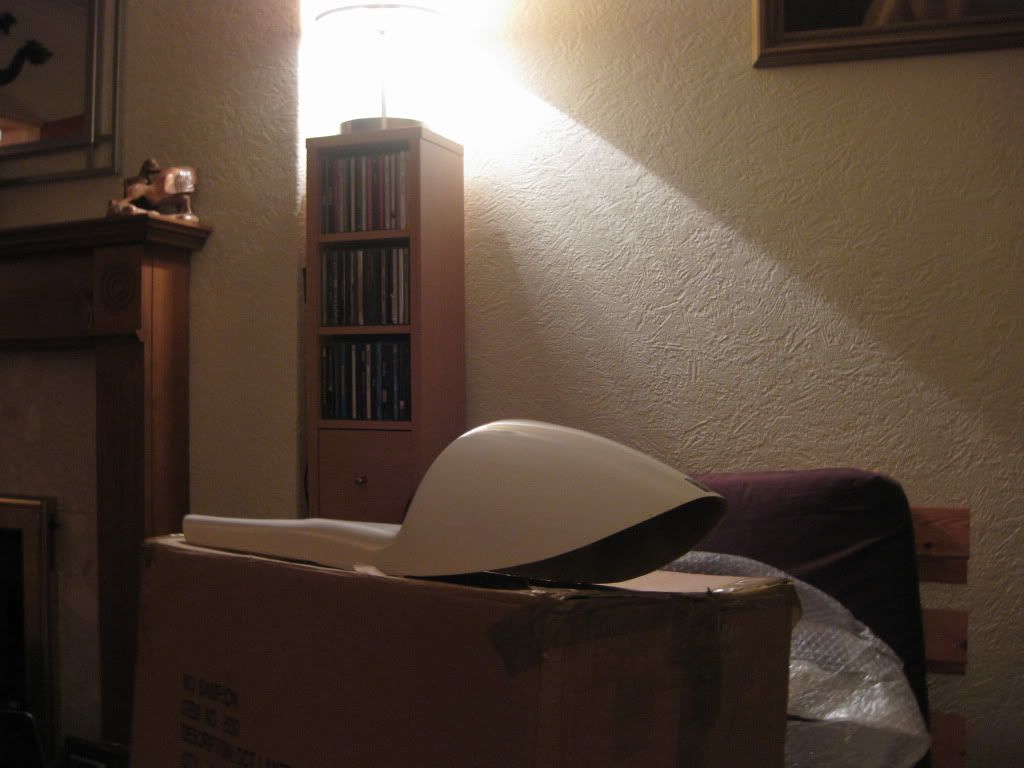 As you can see from the amount of pictures, the boy was a tad excited by the contents of the box!

Such excitement led me to get my pencil crayons out. Having the rear end sitting there made me think of what kind of tail light would work? A curved elliptical shape to go with the lines of the tail unit? Too modern? Perhaps a simple round light? A bit like or rather a lot like the old designs....
So mug of tea at the ready I used the bottom of my IQ vitamin things bottle as a template.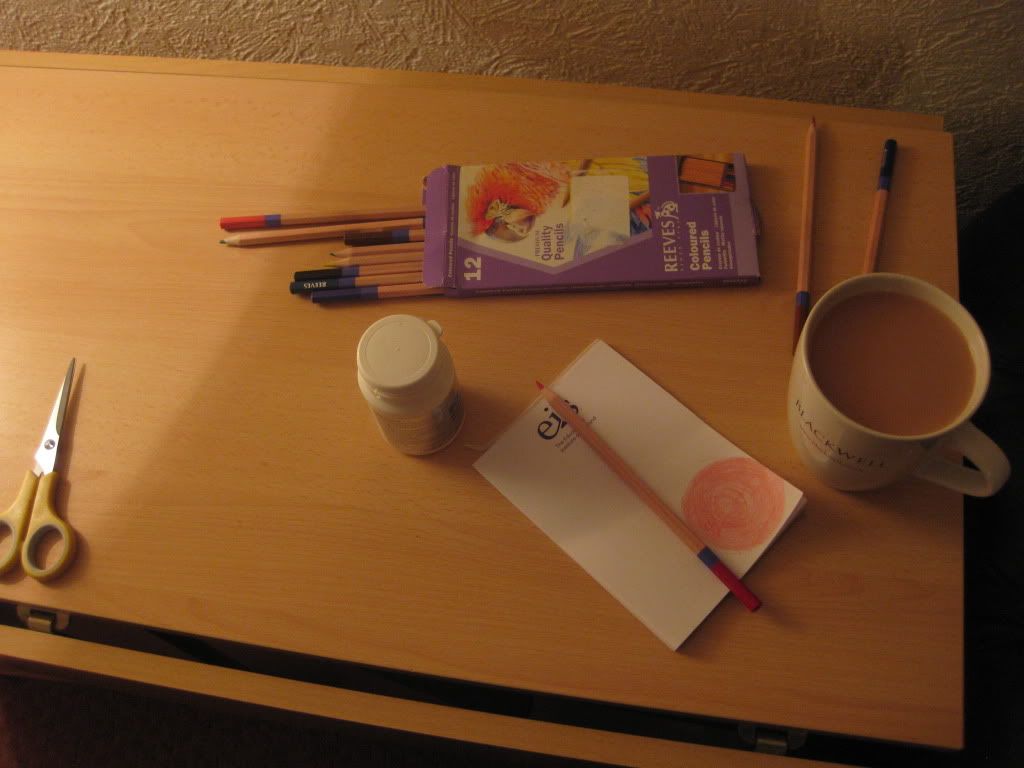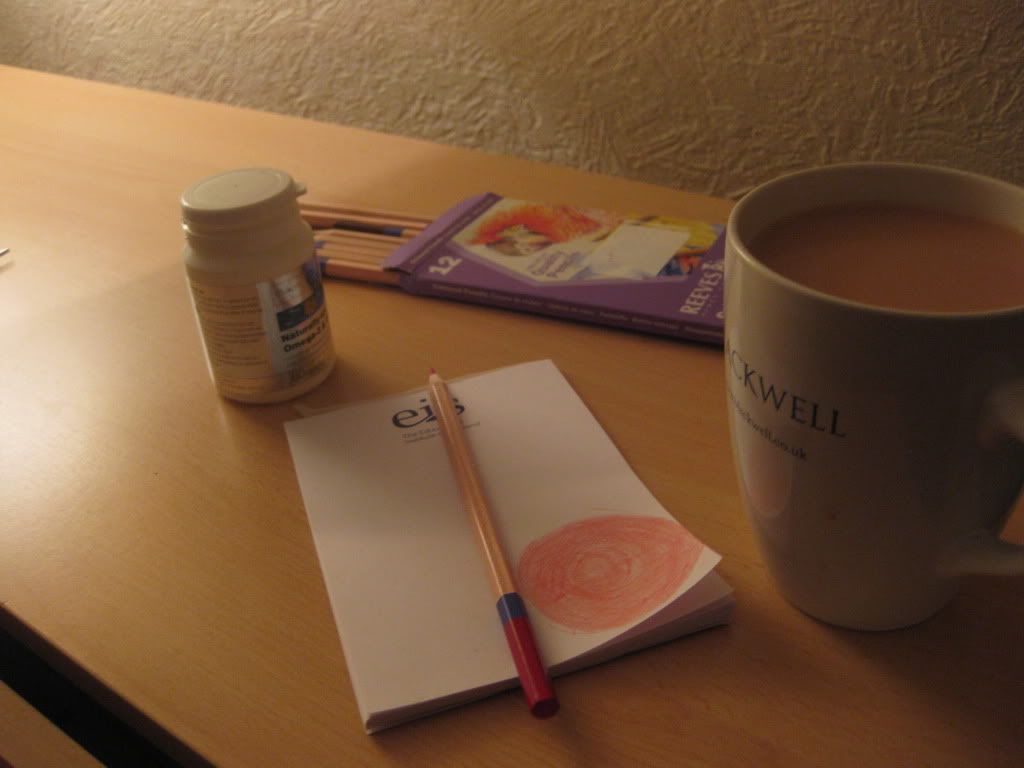 Then with the aid of some spellotape I stuck it where it would sit if someone with low abilities was charged with the job of fitting it.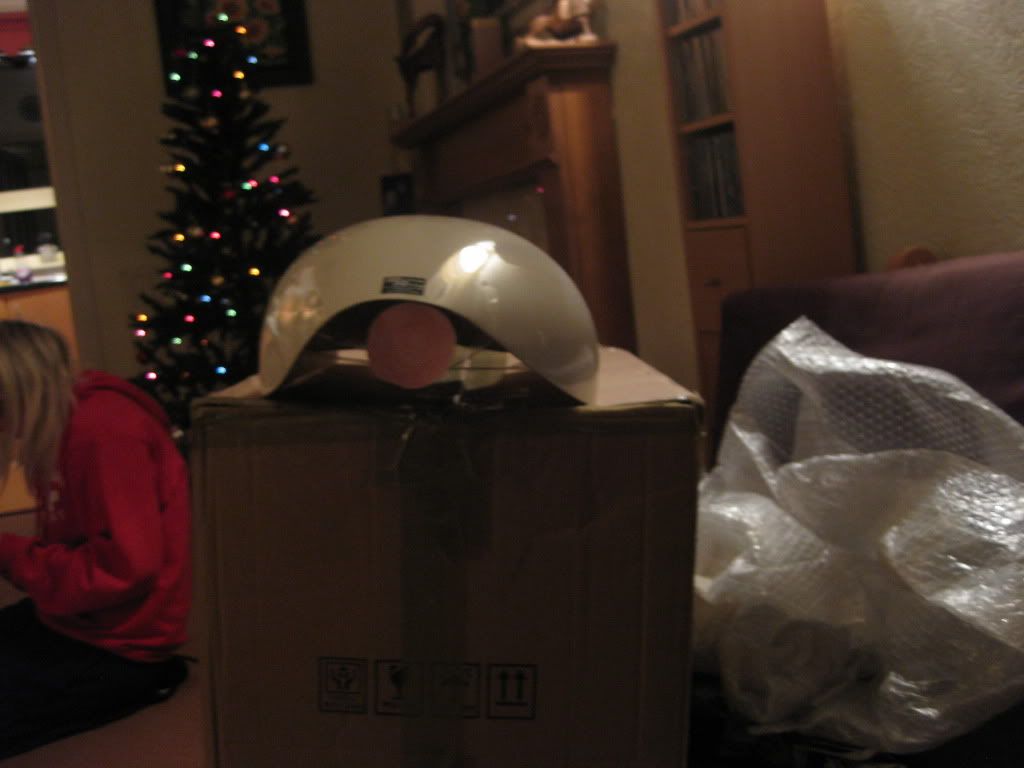 Slightly wonky but giving a rough idea of what a round, red tail light would look like. Splendid.
So that little snippet of news was one of the aforementioned 'skips in the path'. So turn with me and take a few steps back, there, one more, that's it, perfect.


So, previously I had attacked the tank of the Pimpernel with a hefty dose of effort and it had ended up in a rather morbid hue. He wasn't very happy but after a careful extraction we were left with a black, streaked lump of metal. The sidepanels had also had a spot of attention after their visit to the kitchen body shop.


Following on from such professional work it was decided that the panels needed some primer. They got their first couple of coats back in Caithness and were then transported back to the 'deen for a few more.


The lack of anything there again made things tricky. Such problems were nothing however for an idiot with determination and a professional level spray booth was quickly manufactured and pressed into action.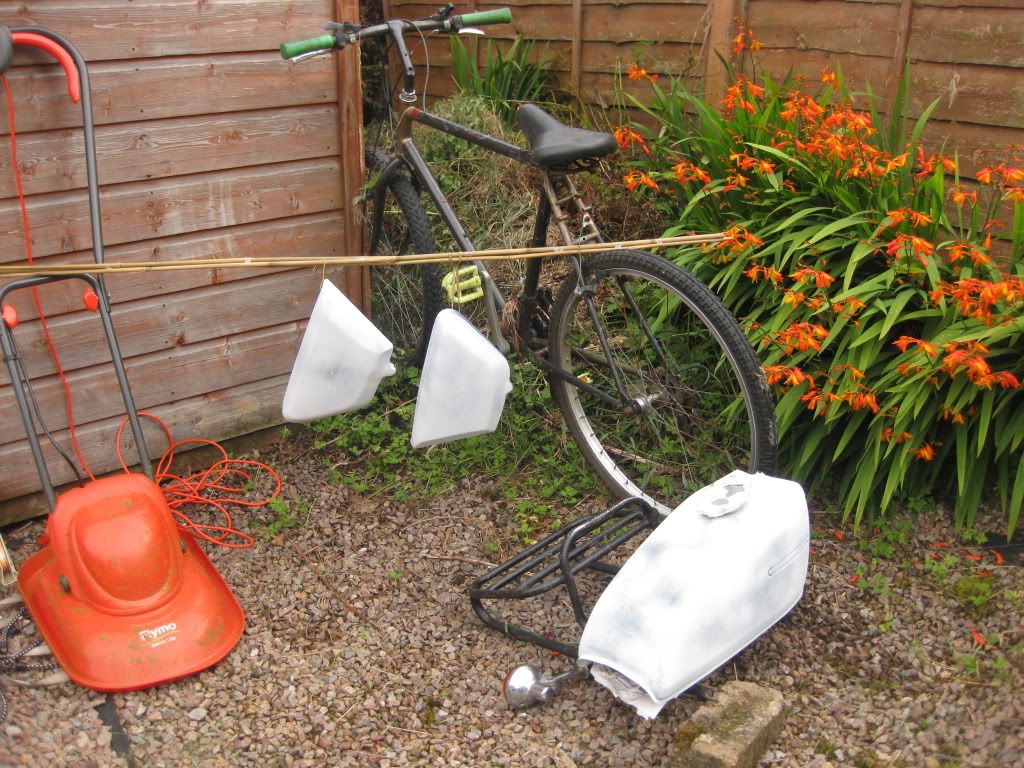 The lads were quite intrigued with the process.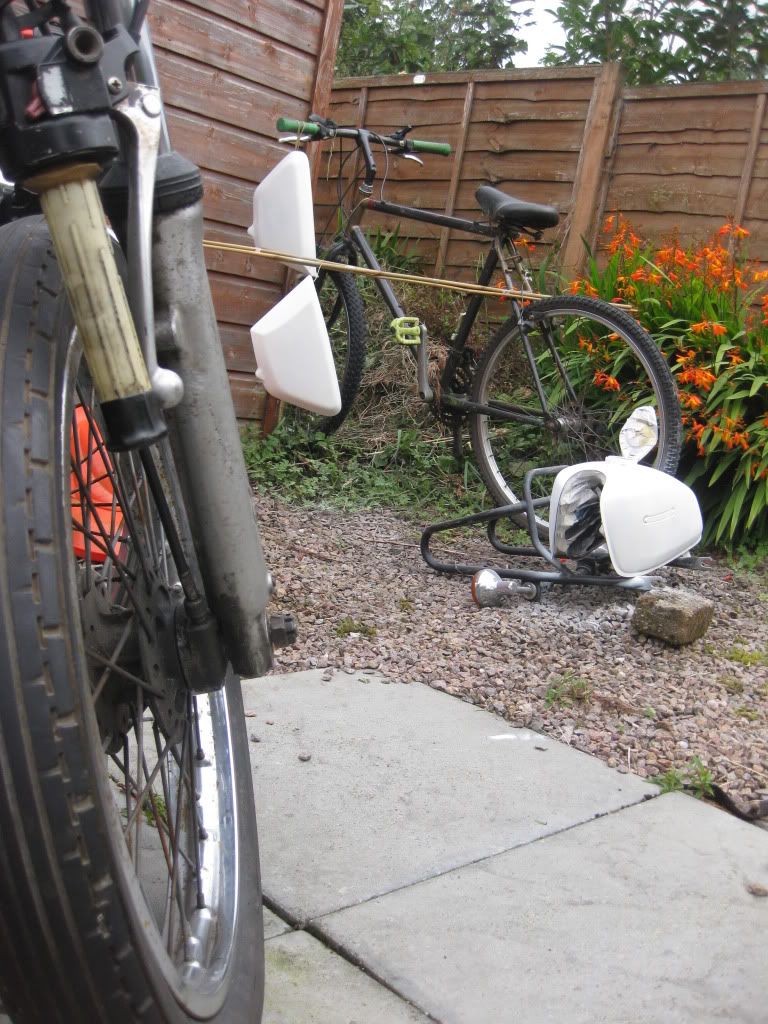 But then I ran out of primer and the weather cooled enough to make further spraying a bad idea. We were however left with these.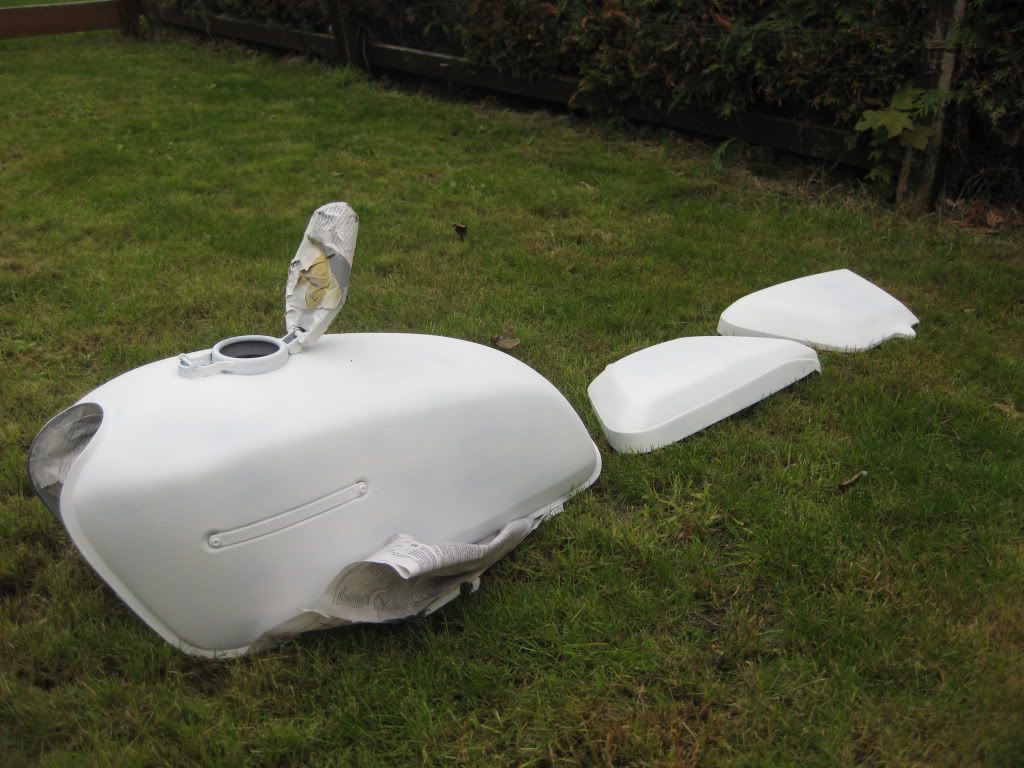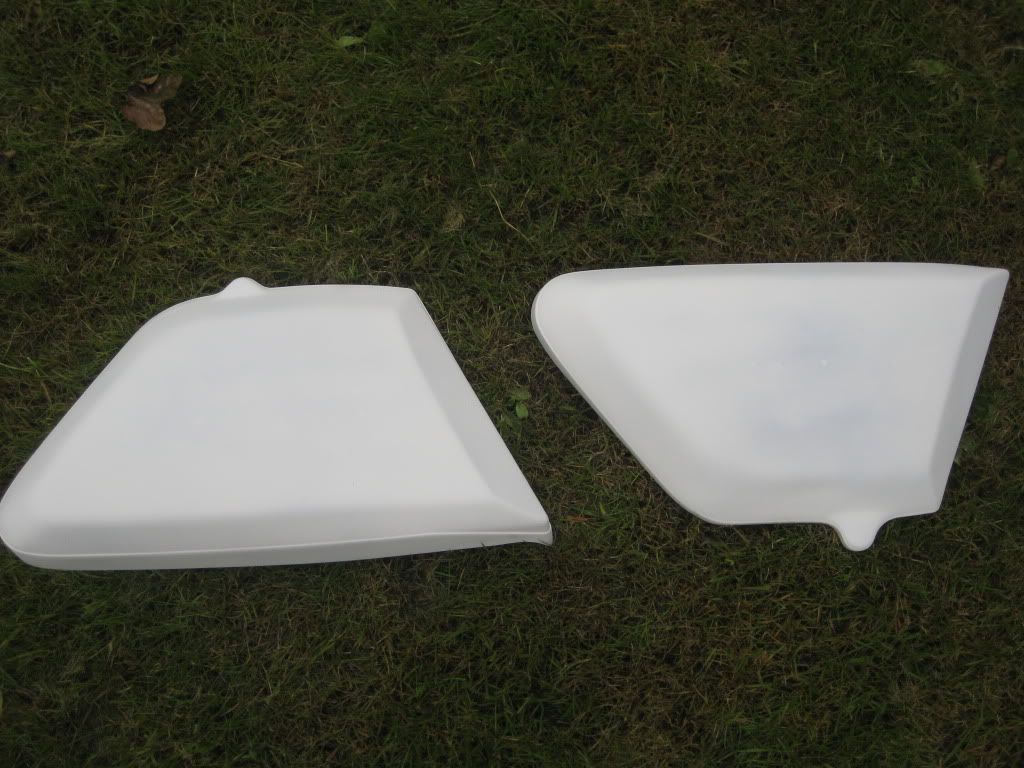 When the weather heats up I'll get back to it and finish the primer off. However I have heard of some primers taking in water if left unsealed without a top coat? Does anyone know anything about this?
So that brings us back to the purchase of the seat unit which was fuelled by the annoyance of a lack of time and progress (that word again).

So on a fine day in Aberdoom I took a wander down to see the boys armed with the new seat unit. They quickly stripped off and flexed their metal in the cool air.






Then we proceeded with the dressing.


First the tank.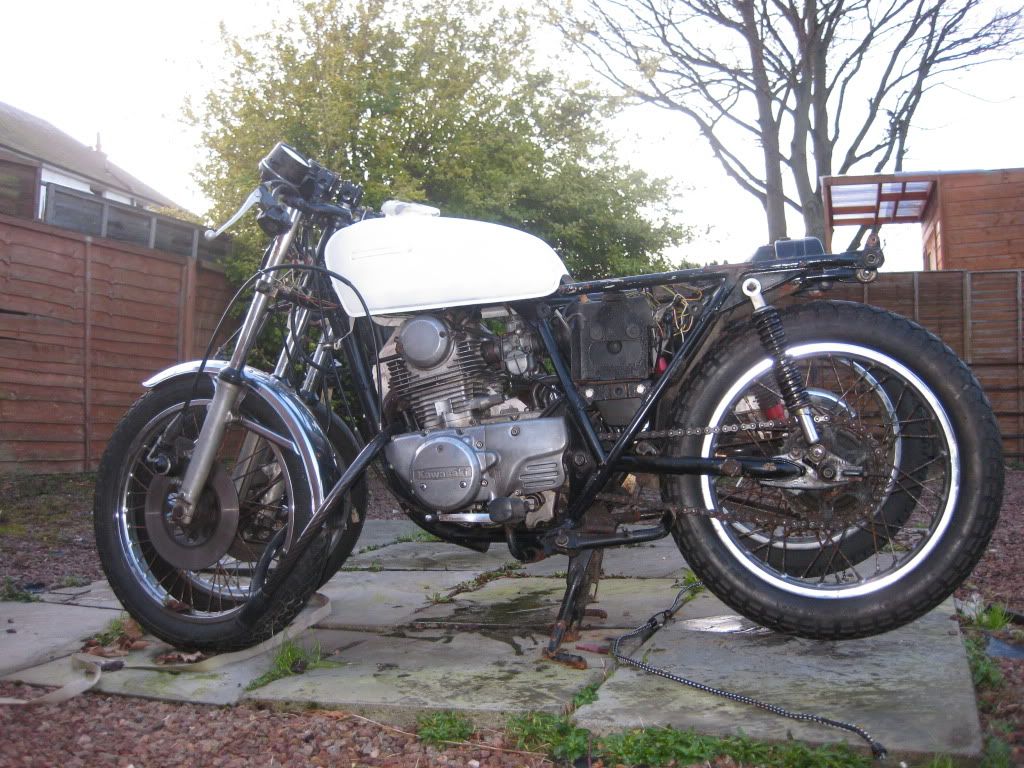 Then the side panels.






And then with some trepidation I placed the seat unit upon the Pimpernel's bare back....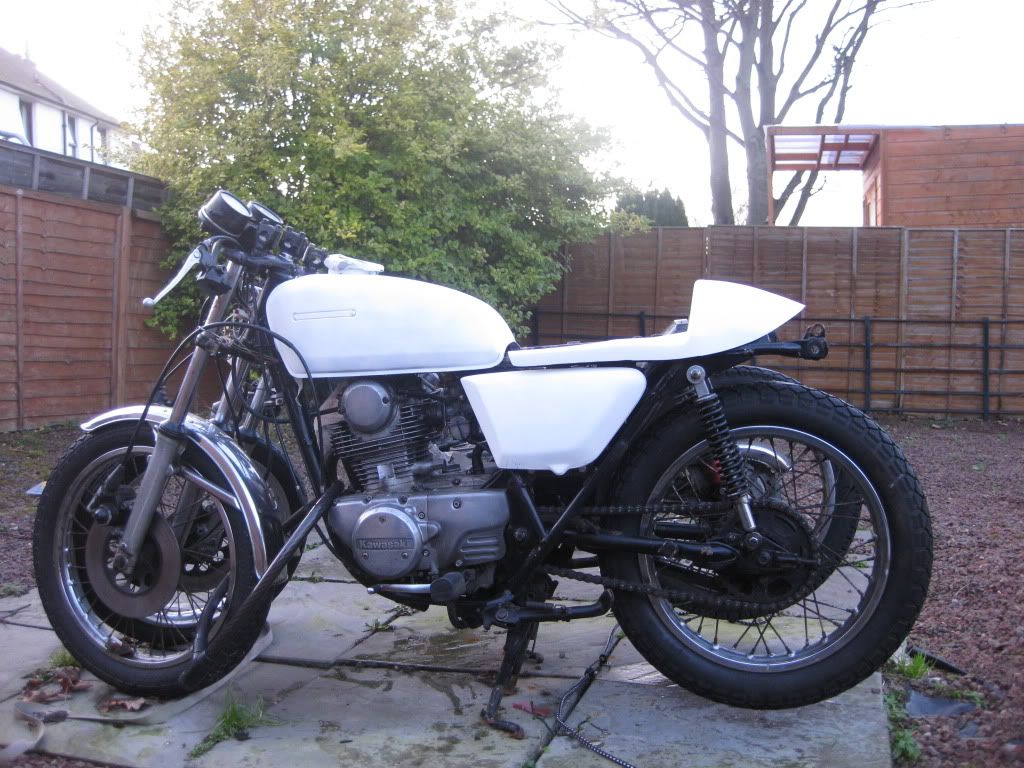 Feckin' A! The Pimpernel lost his Gallic cool and the Phoenix burst with excitement in an outpouring of profanities. I will repeat myself, feckin' A!!!
There is however a slight issue. The seat unit is a Norton Manx wideline and the Wee Z's snakehips are certainly not. A slimline unit would no doubt sit on their frame rails with less overhang but the company only seem to sell the wideline and it was cheap.






I'm not sure how much of an issue this is going to be. From that angle it does look a bit too fat but from other angles it hides its girth well.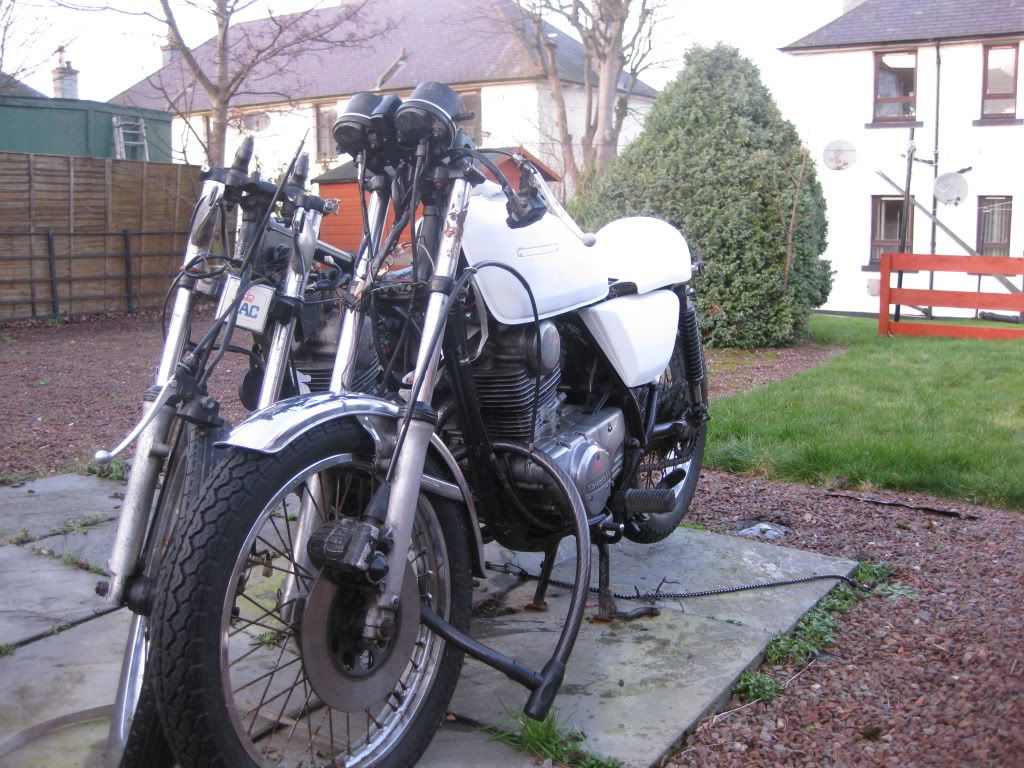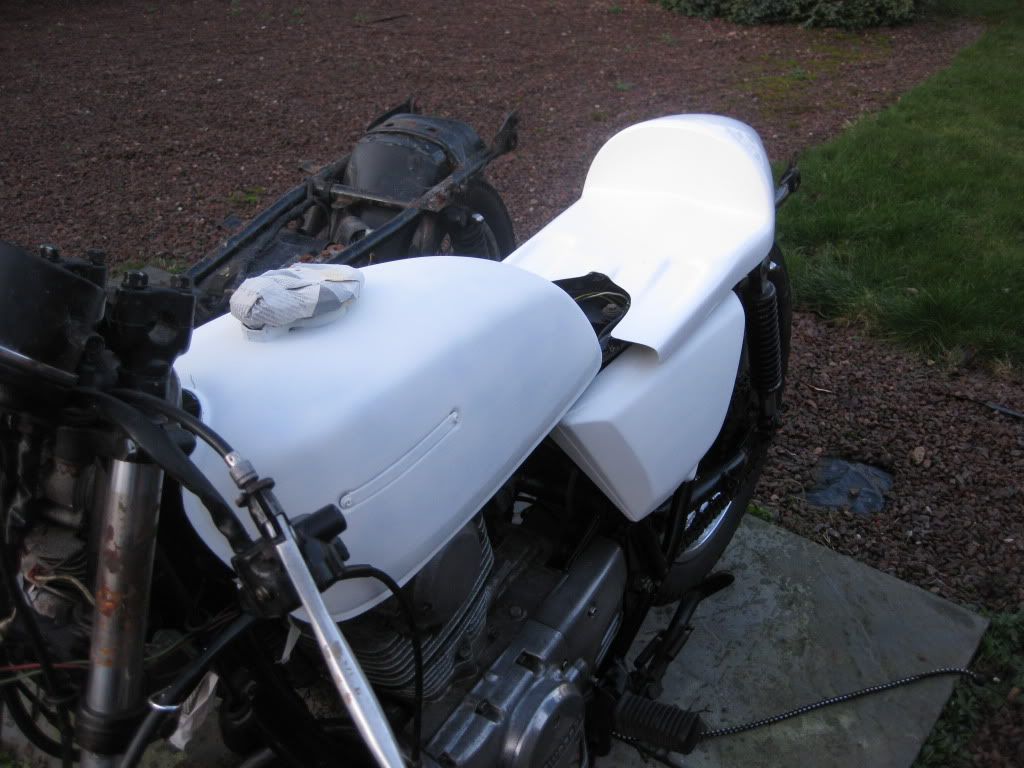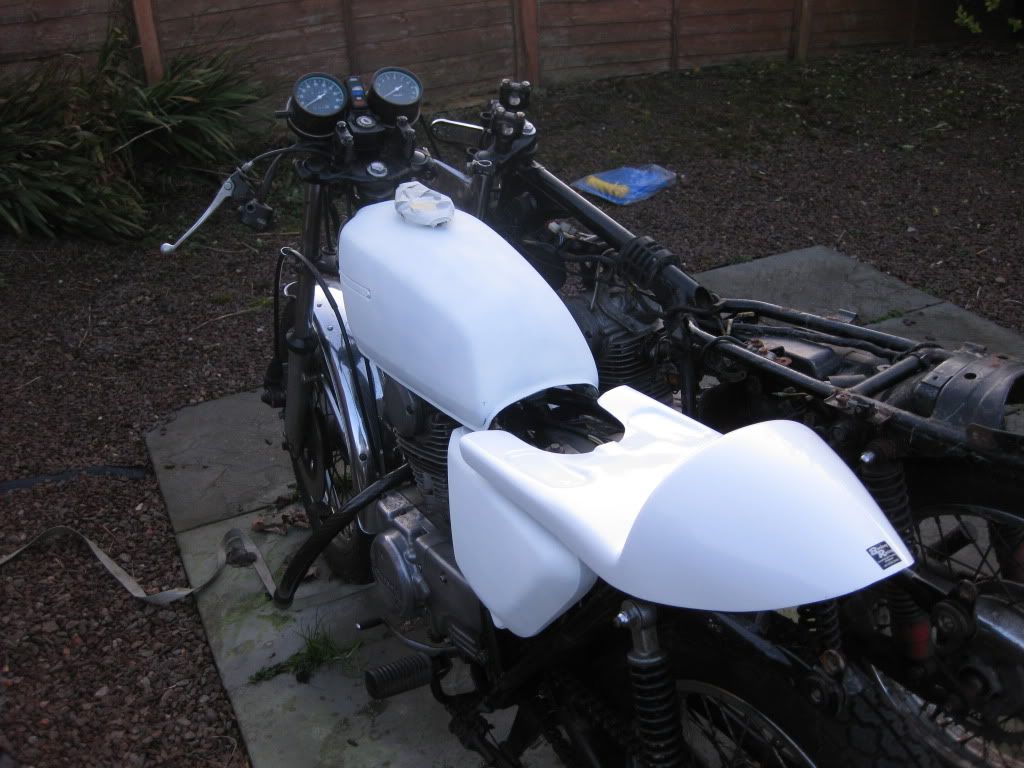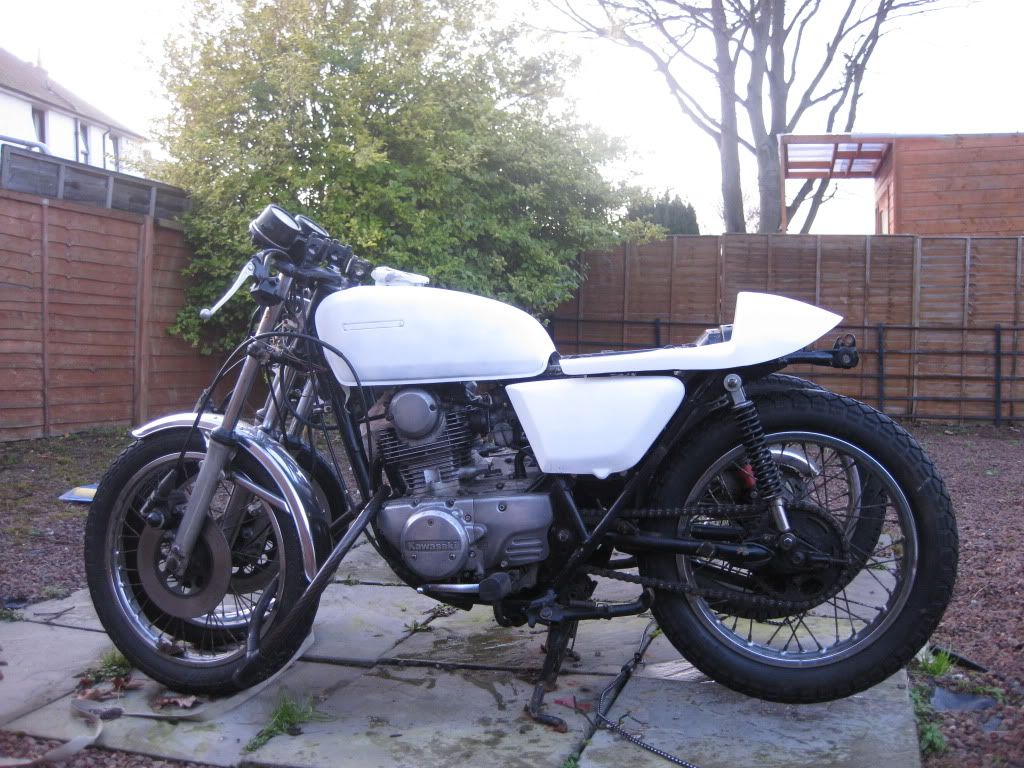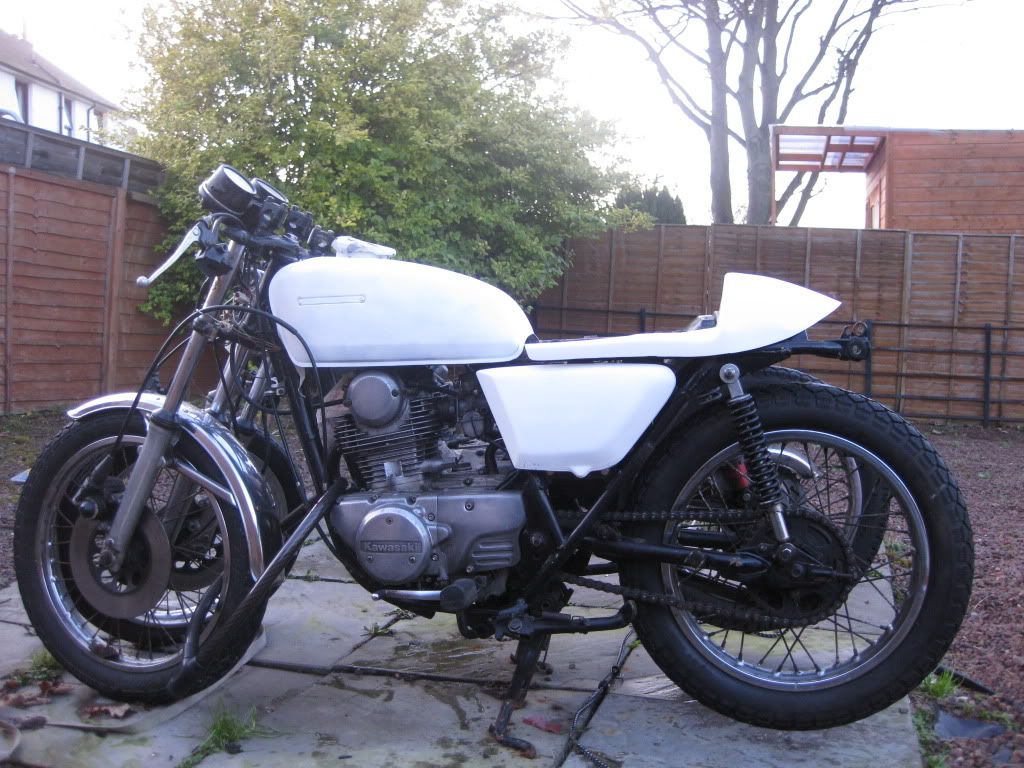 We then took off the side panels to see how things looked.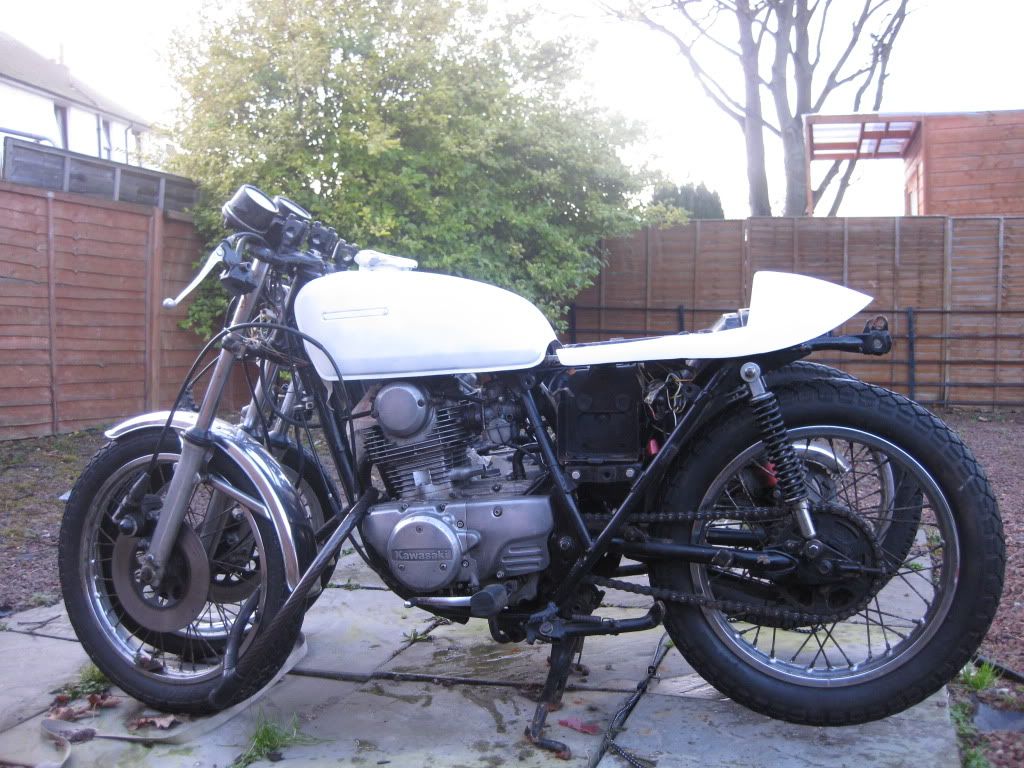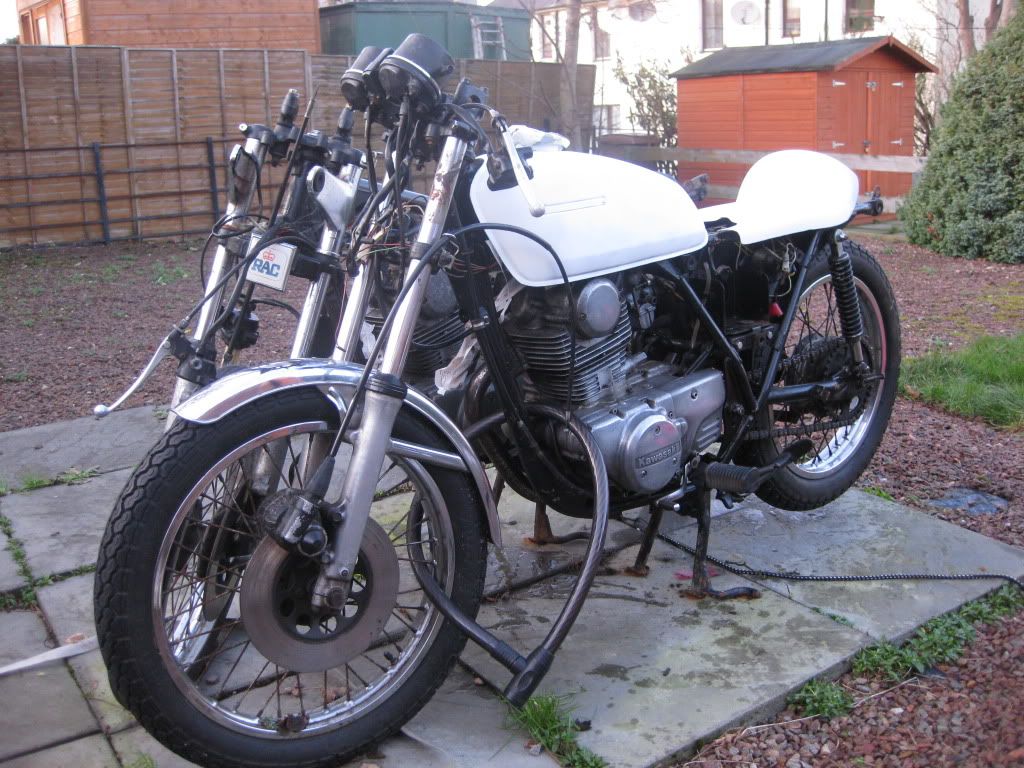 All in all I think the side panels will stay. I am absolutely over the moon with how the bike's looking at the moment. It's nice seeing the reaction on people's faces who know how the bikes looked to begin with.


So the bikes got thrown back under their increasingly spiritual covers and I returned to the flat with a big smile slapped across my face.
The promise of Hughs, Basils and Tonys previously given can now also be delved in to. Clearly what I meant was that we were to discuss the issue of hues, brushes and tones; basically what the paint was going to be like. Idiot? Yes. But it seemed clever at the time.


The question of paint has been floating around my cranium since I bought the bikes. I've had loads of ideas sparked and fuelled by inspiration from here, there and everywhere. The latest was inspired by the classic Lotus racing colours and their recent incarnation gracing the fluid flanks of the F1 Lotus Team. I was thinking of using the green as the main body colour and then use a thick yellow strip flanked by two slimmer white stripes.


A drawing of the idea done to no scale at all looked like this.






However..... seeing how good the simple white looked on the bikes has again caused me to consider alternatives. The white works really well with the black frame and other parts and makes the bike look quite fresh. So I'm now not sure. Again.


Any thoughts? Feel free to shout this is a no hands up question. I wanted some number boards on the back but with the tail being on the dinky toy side of things it may not work.


Other ideas have been a flip on the Lawson scheme, that looked oh so good on the ZRX 11 and 1200, but using white as the main colour with a green and purple line. Yet I'm not sure if the Pimpernel is chunky enough for that.

So here is where we be. I think... The bodywork will get some more white primer that is for certain. From there I am not sure. If I don't make my mind up quickly enough I'll just finish it in white and come back to it at a later date if I see fit. The later date may well be much later and so my mind may have turned over several new ideas in the interim. Time will pass and quite probably tell.


Feel free to leave your ramblings on the progress, there I've said it again, your personal preferences or orders for hot drinks. I'll away and put the kettle on.... it makes a rather fetching hat I've found.


Adieu.





* interesting how 'rough' seems to leap out of that word...